When Katelijne Duerinck's son, in 2015,  wanted to learn  developing software, it turned out that there was no course tailored to children anywhere. Katelijne turned a necessity into a virtue and founded CodeFever together with her sister. An organization that teaches children as of the age of eight to code.
Where CodeFever started in 5 cities in 2015, they now reach more than 6,500 children in 30 Flemish cities and municipalities every year, and they also deliver lesson packages to more than 50 schools via their daughter oranisation FTRPRF.  Recently they founded CodeCosmos to herald their first steps towards internationalization. The application they built themselves in 2015 in Microsoft Azure had outgrown them and FTRPRF/CodeFever needed a  better, more reliable and more scalable model : enter Keleos/Faros.
Need for further professionalization
At the start of FTRPRF (FuTuRePRooF) it was clear to CodeFever that their current platform would not suffice. The application was already running on Microsoft Azure, but was set up by the employees by way of trial and error. In the event of a problem, everything often had to be restarted manually. The workload also gradually became too large. It was clear that the platform was reaching its limits and further professionalization was needed to facilitate future growth.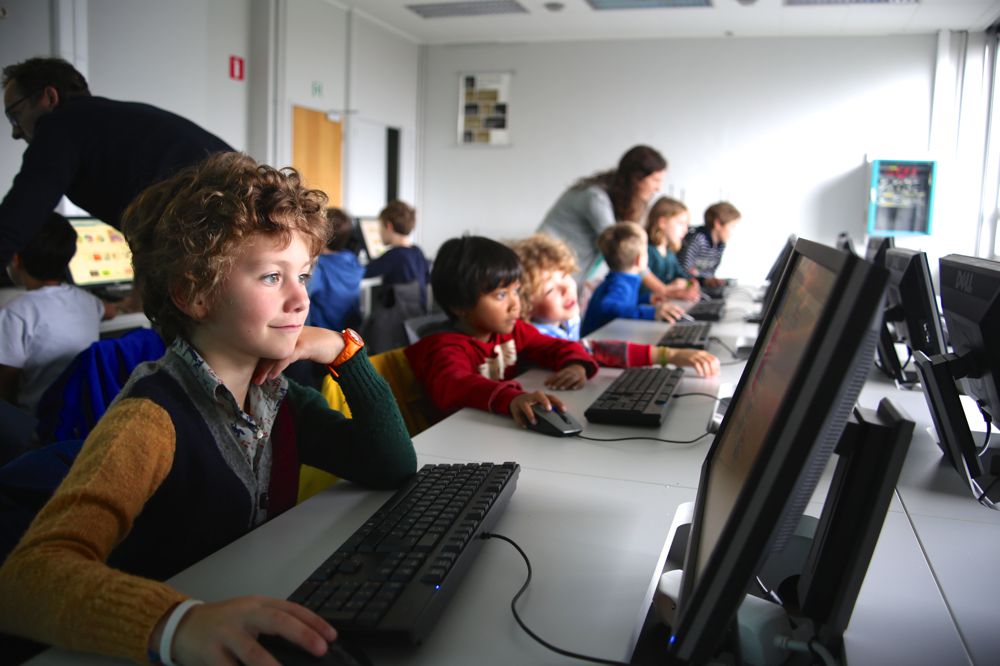 CodeFever engaged Keleos/Faros, as IT service delivery partner. Glenn, Software architect & Technical Lead at Keleos/Faros, defined the new software architecture for CodeFever and FTRPRF. A micro-service oriented software architecture was chosen, which was realized in a Java & Spring for Azure Cloud technology, developed by Glenn and Codefever's in-house development team. For the migration to the cloud, a specialist company was needed that could take on the operational part. Keleos/Faros had already realized previous Cloud migrations with Arxus and introduced them to CodeFever/FTRPRF.
"We were immediately enthusiastic when we heard about Katelijne's initiative and were only too happy to help them," explains Gert Vansevenant of Arxus. "After an initial intake interview, Microsoft conducted an application modernization assessment. With the output of that assessment, we were then able to work out the overarching architecture for CodeFever and FTRPRF, and immediately make it scalable so that it can support the future growth of the two organizations."
There was consultation between the various parties at every step, which made the collaboration run very smoothly. This allowed Faros/Keleos to perfectly match their part to the architecture Arxus implemented and vice versa.
Thinking along with the customer
In the meantime, the application has been fully delivered and the migration to the cloud has been completed. Arxus also performed a database migration so that the database of CodeFever and FTRPRF is now also scalable. "Keleos & Arxus think it is important to continously improve the software and the platform and therefore we think along with the customer: what are the plans for the future, and what should the platform be able to do?" Gert explains. "In addition, we remain connected through the managed services we offer. This way we monitor the platform and we are on stand-by if problems arise."
"The platform is now also self-healing, a big change compared to the past," says Glenn Thielman of Keleos/Faros. "If a component crashes or hangs somewhere, it can self-correct and restart. We no longer have to call anyone out of bed on a Saturday morning to restart the servers."
The entire application will still run on Microsoft Azure after the transition, and there are several reasons for this. Arxus is an Azure Expert MSP partner of Microsoft, but CodeFever also has a good relationship with the tech giant. Microsoft has been sponsoring non-profit companies and organizations that focus on education for years, especially if it can lead young people towards a STEM direction.
"At Microsoft we like to work with organizations such as Codefever. They can leave their mark on STEM education in Flanders through their solid approach, thorough enthusiasm and endless creativity. Something that we at Microsoft fully support," says Kris Vande Moortel, Education Industry Executive at Microsoft.
Katelijne: "We are among the top European schools that offer Minecraft Education, we are the absolute number 1 in Flanders. A further collaboration with Microsoft was therefore a logical step for us."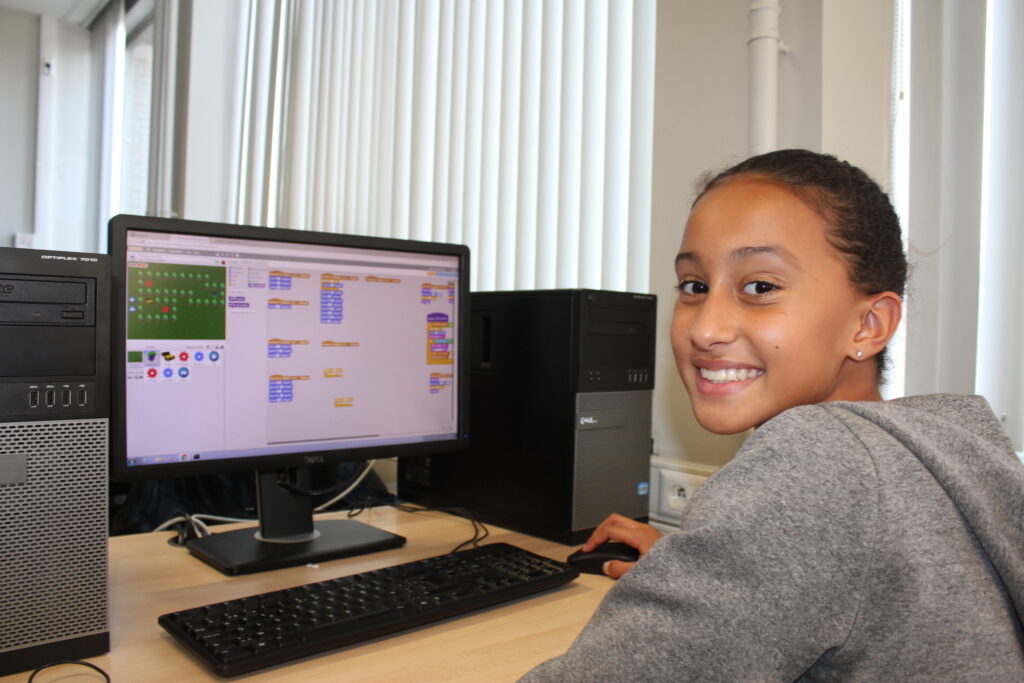 Katelijne herself sees the benefits of the adjustments made by Arxus. "We now have a stable platform that can withstand the growth that is yet to come. Our architecture can take a beating, and we're confident it can handle the workload it needs. You don't get a second chance to make a good first impression. Thanks to these adjustments, we are sure that the first impression of our students and schools will be positive," says Katelijne.
"We are absolutely satisfied with our collaboration," says Glenn. "Our applications have become more modern, and we have been able to introduce additional services and architecture. We notice that we are still growing strongly and may have outgrown this set-up in a few years. If that is the case, we will certainly come back to Arxus for the next steps."
"If necessary, we will be happy to meet again to outline those next steps. CodeFever takes care of the IT talents of tomorrow, something we can only support", concludes Gert.