News - Customer Cases ...
Here we like to share news on the technologies we use, our customer cases, our team endeavors, our work life … Enjoy your reading.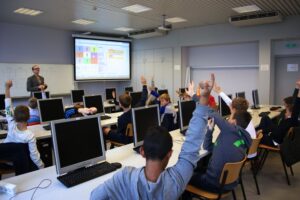 Customer Reference
When Katelijne Duerinck's son, in 2015,  wanted to learn  developing software, it turned out that there was no course tailored to children anywhere. Katelijne turned a necessity into a virtue and founded CodeFever together with her sister. An organization that teaches children as of the age of eight to code.
Read More »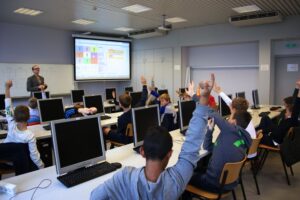 Customer Reference
Toen de zoon van Katelijne Duerinck wilde leren hacken in 2015, bleek er nergens een cursus op maat van kinderen te bestaan. Katelijne maakte van een nood een deugd en richtte met haar zus CodeFever op, een organisatie die kinderen vanaf 8 jaar leert coderen. 
Read More »